Greetings from an Olympic Borough. I'm writing this as the curtain comes down on the Olympic football events played here in Trafford as part of London 2012. OK, maybe it should have been Team GB playing Brazil tonight but insider knowledge (and a quick glance at our track record) suggested that penalties were always going to be a struggle. Quite a few local lads were known to have benefited from free Olympic balls as wayward shots evaded the fence around their training ground in Partington. It didn't bode well.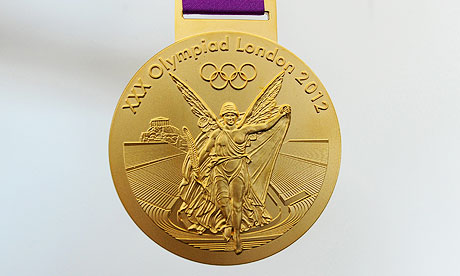 Shouldn't hard work and success be rewarded?
Even so, it's been a great games and unlike London, there's evidence that tourist numbers are up in the North West, so there's been an economic and morale boost from the Olympic goldrush.
I learned of more good news today. All crime in Trafford is down 14.1% compared with this time last year - and no, that's not a quirk from the "riot effect" from last year as Trafford saw only the merest ripple from those troubles. As if that wasn't enough, instances of anti-social behaviour have dropped by a staggering 30%. So what's been going on?
Simply put, some cracking partnership work. Great links between different teams from the police, council and landlords; getting tough on crime and criminals and an increase in preventative initiatives such as our CleanStart programme which has slashed recidivism among Trafford's persistent and prolific offenders. Building on that partnership work we are now moving to co-located teams, co-ordinated intelligence and collaborative leadership. Whisper it quietly, but might this just be a bit of public service redesign that is actually delivering results?
So in a climate where "payment by results" is a favourite Government method to incentivise improvement, it is a little perverse that these outstanding results may have the paradoxical effect of punishment not reward. We all know that police numbers will have to reduce as austerity bites and that may jeopardise some of the gains that we have made. But the truly curious thing I learned today is that precisely because Trafford's crime stats are so impressive we may face a disproportionately large cut. That just seems bizarre. I hope the Police Commissioner candidates in November's elections are reading and taking note.
What do you think? Should we encourage the progress that's been made, or is it just a harsh reality of the times we live in?